Next Auction:
Monday, 15th July 2013 (commencing 12pm) - List still open
Auction Venue:
Radisson Blu Portman Hotel, 22 Portman Square, London W1H 7BG
Back to lot list Previous Next Printable Version Download full catalogueAddendumRequest Legal Pack & EPCTel/proxy formNotice to biddersGeneral conditions
14 Church Street, Runcorn,
Occupying a busy trading position within this retail thoroughfare in the main town
centre adjacent to
Savers
and amongst a host of multiple retailers including
Greggs,
Thomas Cook, Sayers, Johnsons, Motor World, Age UK, Wetherspoon
and many
more. In addition, Runcorn market takes place on Tuesday, Thursday, Friday & Saturday.
Runcorn is an important commercial centre lying some 15 miles south-east of
Liverpool and is accessible via the M56 (Junction 12).
A mid terraced building comprising a
Ground Floor Shop
with separate rear access
to a
Self-Contained Flat
at first floor level.
Not Inspected – Believed to be 4 Rooms, Kitchen, Bathroom/WC
VAT is NOT payable in respect of this Lot
The entire property is let on a full repairing and insuring lease to
Willstan Racing Ltd
(Ultimate holding company William Hill PLC) (having approx. 2,300 branches)
for
a term of 15 years from 1st May 2004 at a current rent of
£17,500 per annum
exclusive.
© CROWN COPYRIGHT.
All rights reserved.
Licence number 100040809 – Plan not to scale
Note: We are informed by the Vendor that the tenant sub-let's the Flat on an AST.
Macrory Ward - Tel: 020 8440 3258
Ref: Ms Martina Ward - Email: martina@macroryward.co.uk
The Surveyors dealing with this property are
JOHN BARNETT
and
MATTHEW BERGER
FOR LEGAL DOCUMENTS, PLEASE REFER TO PAGE 4 OF THIS CATALOGUE
The successful Buyer will be liable to pay the Auctioneers an administration
fee of £275 (including VAT) upon exchange of contracts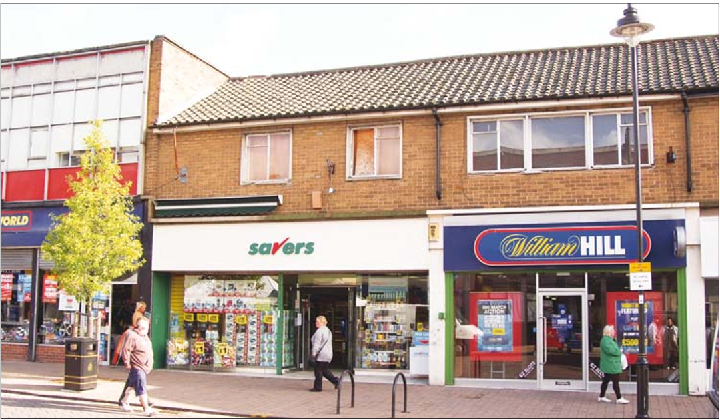 Back to lot list Previous Next Printable Version Download full catalogueAddendumRequest Legal Pack & EPCTel/proxy formNotice to biddersGeneral conditions